Gift instantly from the comfort of your browser
It's online shopping for gifts — without the shipping costs or wait times. Your instant gifting platform available via desktop and mobile.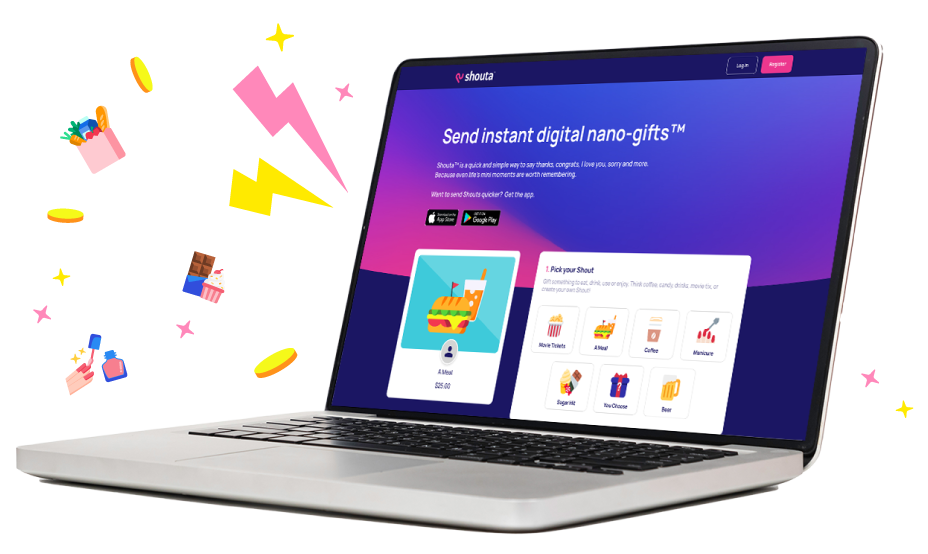 HOW IT WORKS
Sending a shout via WebShouts
You don't need the Shouta™ App to up your digital gifting game.
Find Shouta™ online to share those warm fuzzy feels right from your desktop or phone browser.
⚡ Pick it
Explore our featured shouts for inspo, or get creative with our custom option.
💝 Personalise it
Add a custom message, pic, gif, or that infamous meme from the group chat.
💌 Send it
We'll fire your shoutee a text to download the App to see their digital gift. Instant endorphins!
🤑 Pick your way to pay
Pay by card, or use Apple Pay or Google Pay at checkout
| | | |
| --- | --- | --- |
| Register | | |
| Check out as guest | | |
| Google & Apple pay | | |
| Send up to three shouts at a time | | |
| Send GIFs & images | | |
| Access to limited edition shouts | | |
| Add shoutees faster by syncing your phone contacts | | |
| Switch your shout to send and someone else | | |
| Reply and comment on shouts | | |
| Birthday push notifications | | |
| Spend notifications | | |
| Check out with Shouta™ balance - 70% cheaper fees! | | |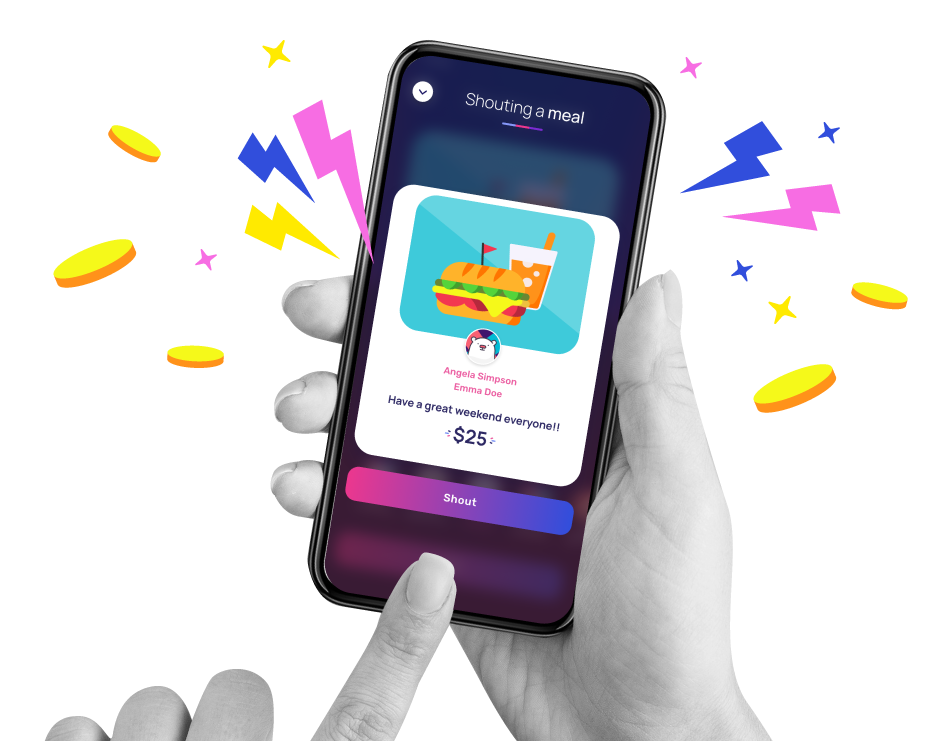 Getting a shout
Good vibes are good vibes! Whether you use Shouta™ App or are sending a shout online, your shoutee's experience is the same: a rush of endorphins and a sneaking suspicion that you're the greatest gift giver of all time.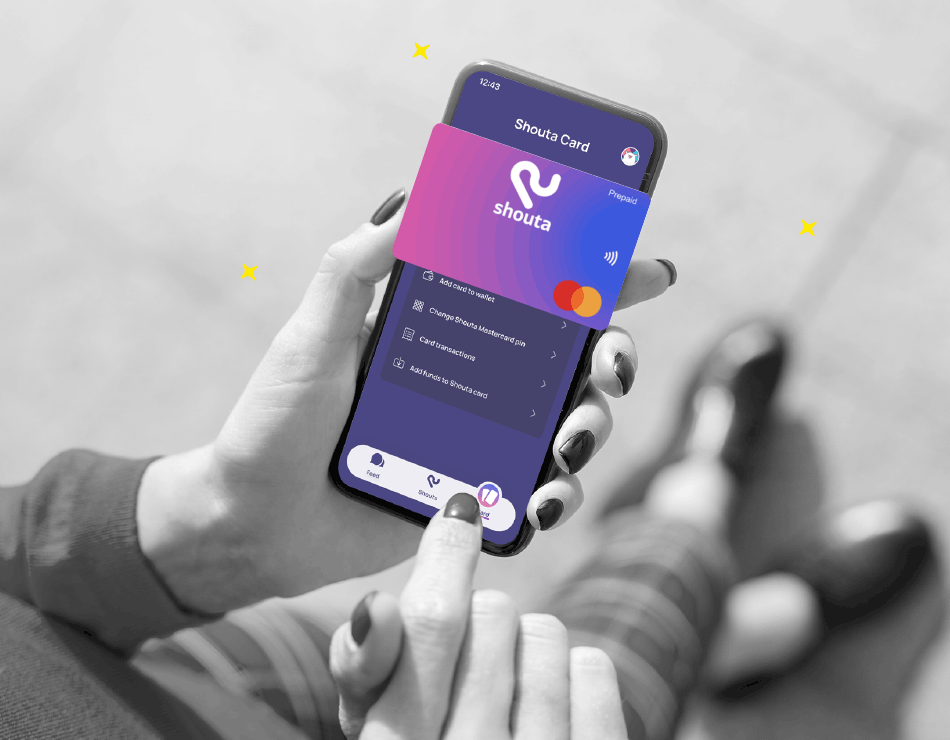 Spending a shout online
It's the thought that counts. Especially when the thought is "Spend me!" Use your digital card to tap and pay wherever Shouta™ Mastercard is accepted, or grab your card deets from the App for your next online buy.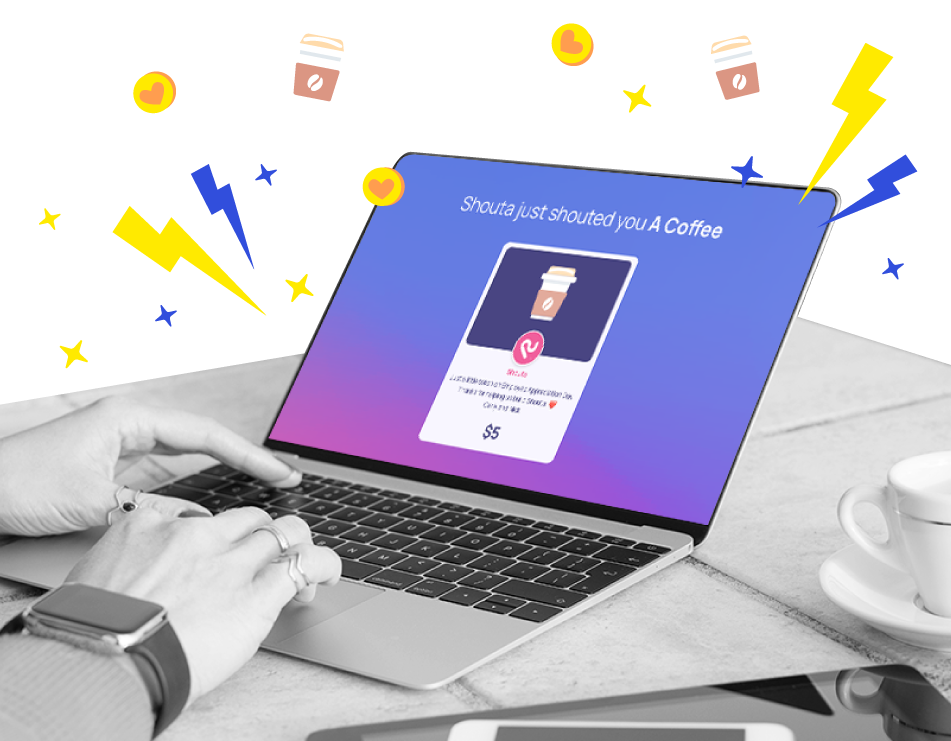 Want to use Shouta™ for your business?
Become a professional gifter. Use Shouta™ Biz to take the work out of workplace gifting. Contact us for pricing and to hear about our custom integration options.