How to send digital gifts with Shouta®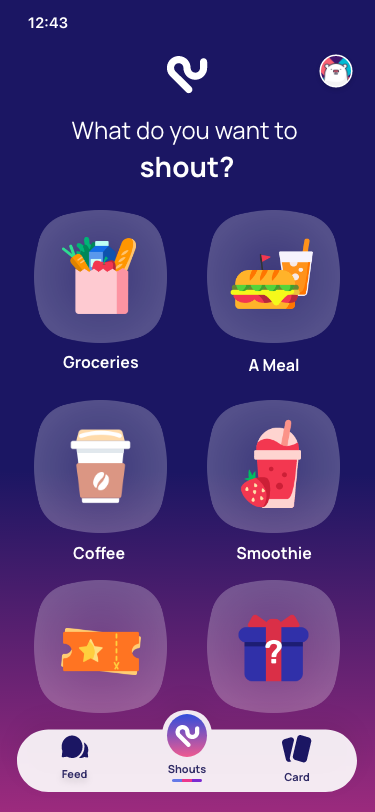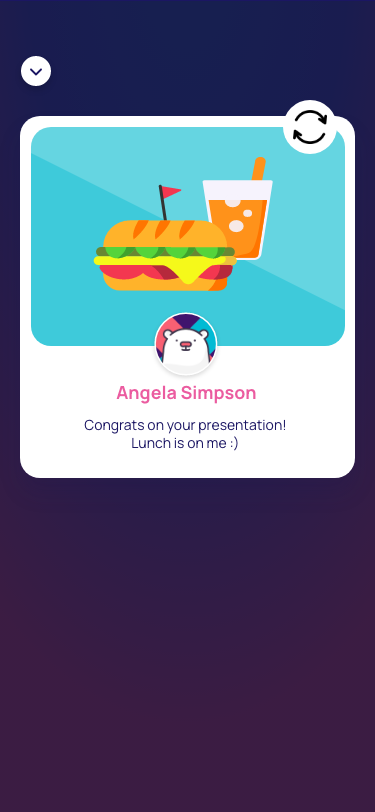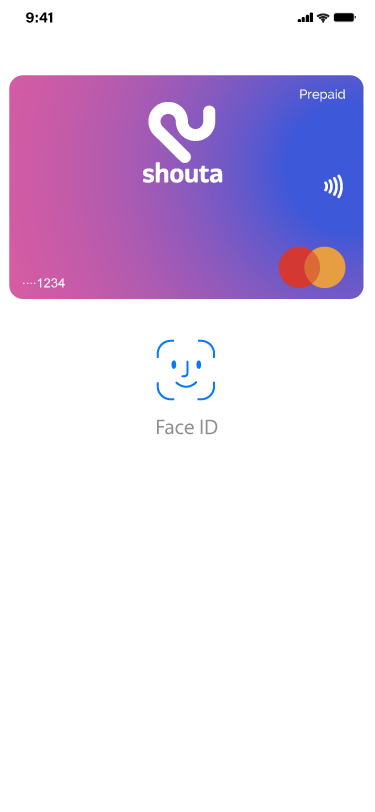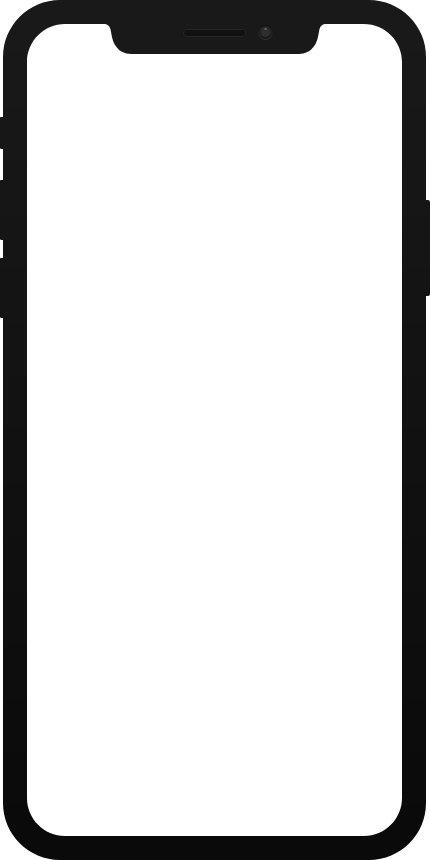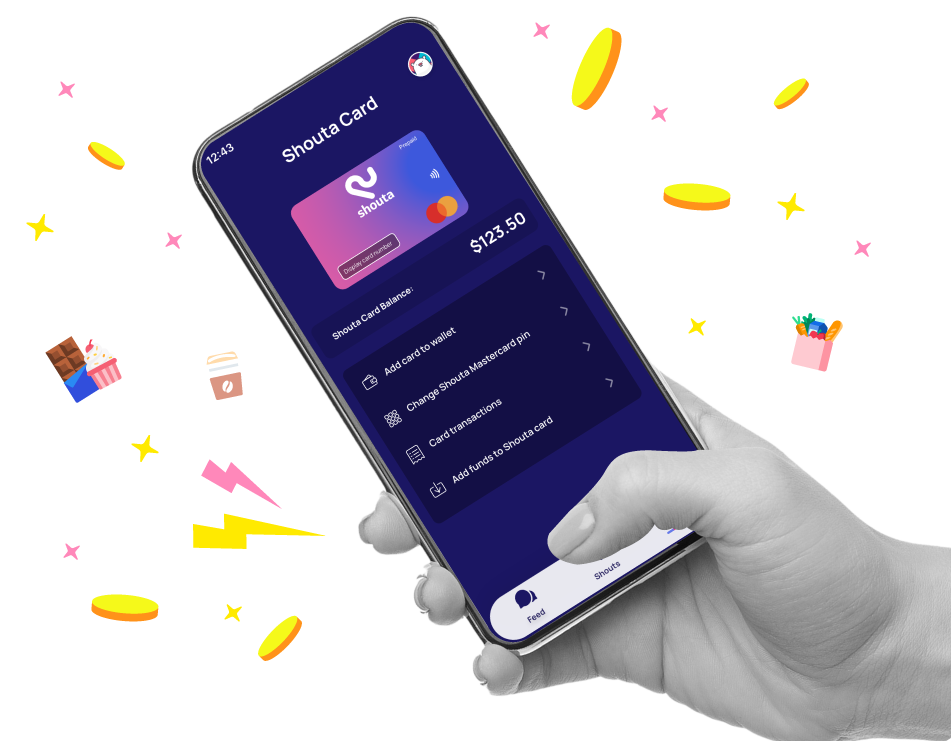 Meet Shouta® Mastercard. It's a gift card, made better
With Shouta® App, digital gifts are delivered instantly, and are redeemable via a Shouta® Mastercard. Your recipient gets instant access to their own digital card, topped up and ready to spend wherever their shout is sold. Or they can go rogue and spend it on anything their heart desires - anywhere Mastercard is accepted of course. When we said it's a gift card made better, we weren't kidding!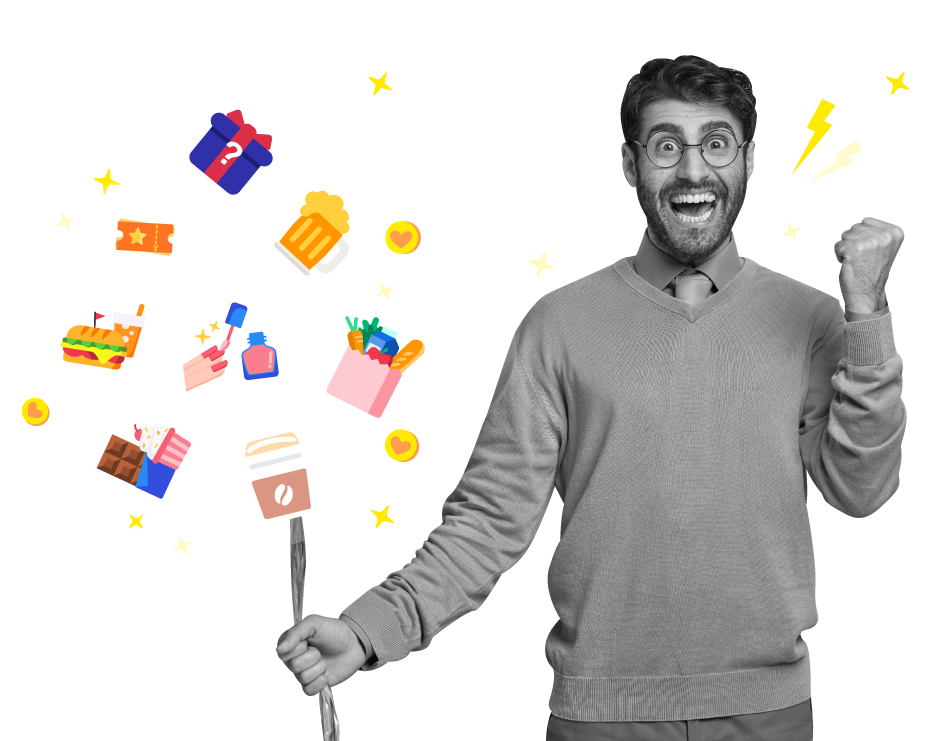 Life is full of mini moments that deserve digital gifts
You know, good ones like birthdays and promotions. And not so good ones, lost jobs and nasty break-ups. Whatever the moment, there's a shout to make it better.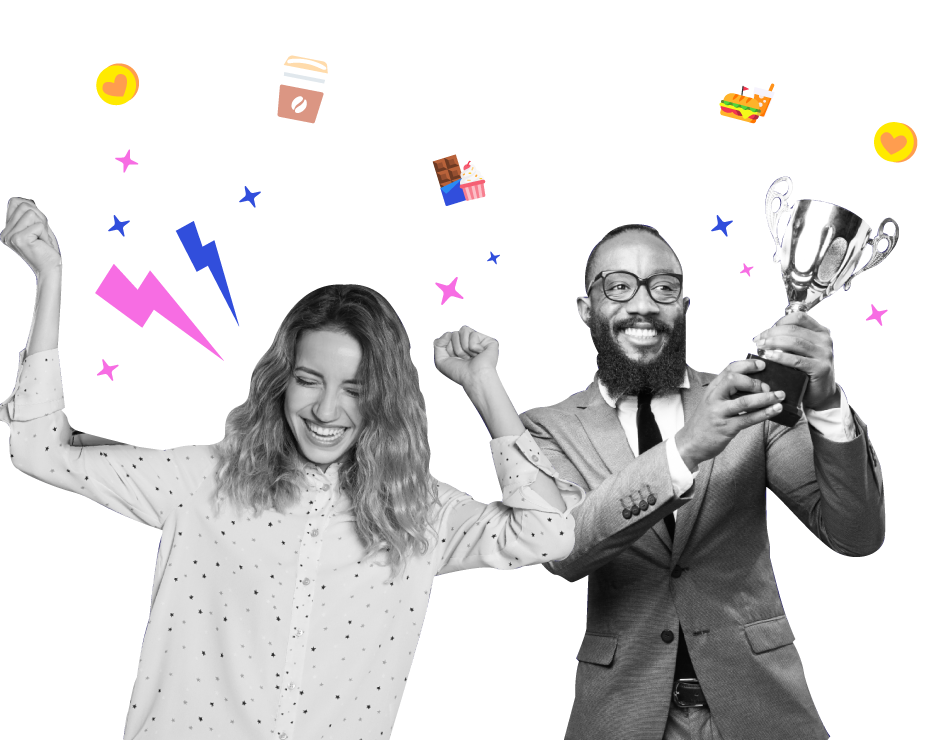 Reward staff, treat clients and surprise customers
Shouta Biz® is the next gen of corporate gifting. Think one easy platform, where you can bulk-gift staff members, customers and clients with epic digital gifts from as little as 5 bucks. No more company mugs they'll stuff in a drawer, or lost physical gift cards — just unique, digital gifts they'll actually love, easily redeemable on their digital Shouta® Mastercard. Did someone say Monday morning coffees?
So easy, simple and fun. I love sending a bday shout with a gif or photo. It makes not being there so much easier and personal.
Great app with a nice user experience and a really fun way to exchange with friends and family.
So easy to use. Easy to quickly send surprise gifts to friends.
Maintaining morale and rewarding our workers has always been a priority at Cobild. We have been fortunate to discover Shouta Biz® which has streamlined the process and allowed us to add a more personal touch to our staff gifts.
Shouta Biz® gave us the opportunity to think outside the box and find something cool, fresh and accessible for our entire team. There's really no restrictions on how you use it. It suits anyone's lifestyle, really, especially how we're living now. The possibilities are endless.