A slick and simple digital
gifting dashboard

Shouta Biz™ is changing the way you incentivise and reward your team, with digital nano-gifts™ they'll actually want to receive. Because secretly, we'd all rather a round of Friday drinks than a company plaque that never sees the light of day.
So keep spirits high, reward good work, remind your employees they're appreciated or surprise them with a WFH treat. You can Shout an individual or a group.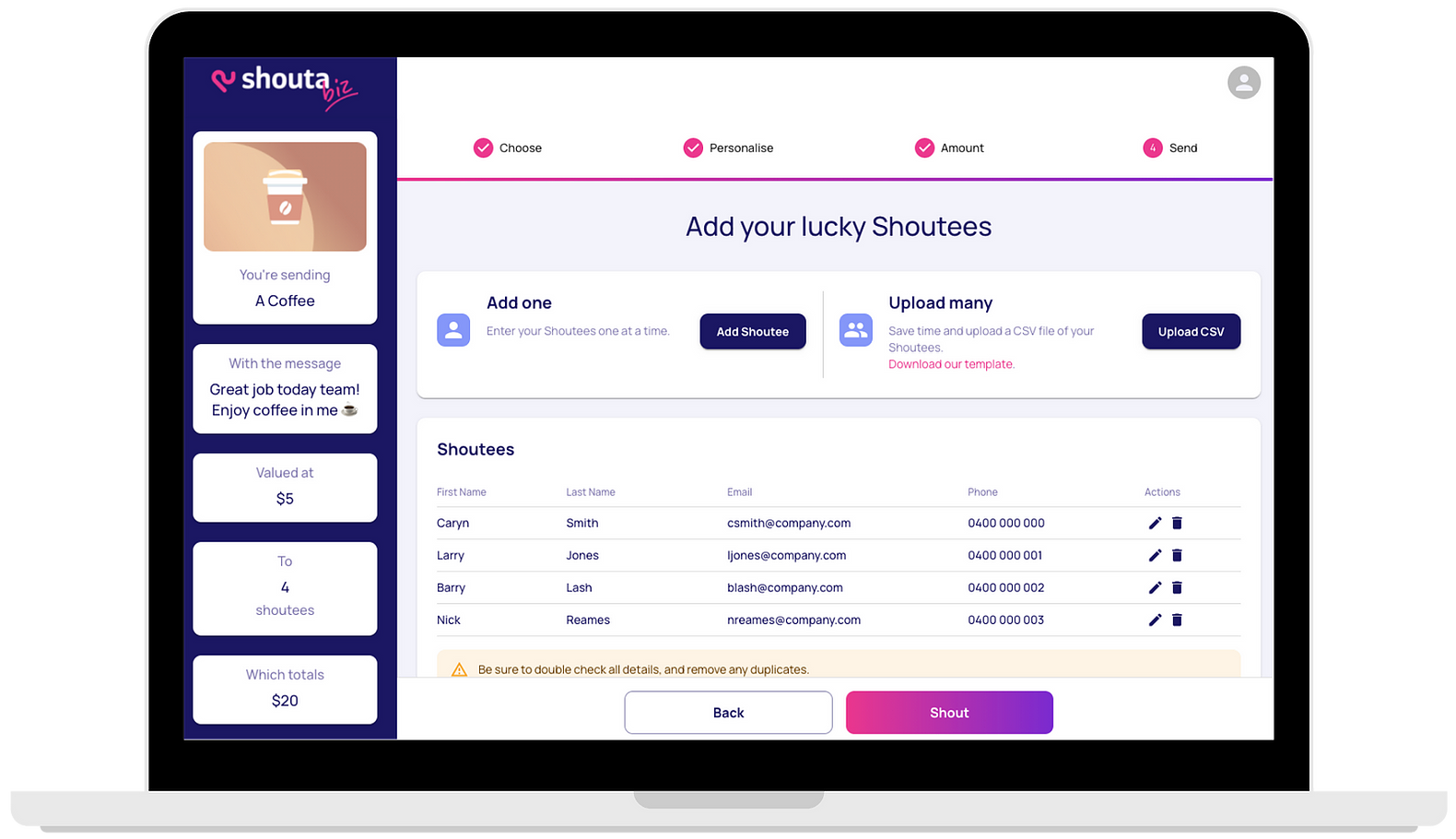 Interested in Shouta Biz™? We'd love to tell you more.
Head over to the Shouta Biz™ site, fill in your company details and we'll be in touch soon with more details to get you up and running.
Have any questions or just want to learn more about Shouta Biz™?
Drop us a line at biz@shouta.co
Already registered?