Delight your team, clients and customers with instant digital gifts
Send gifts they'll *actually* love, instantly redeemable via a digital Shouta® Mastercard.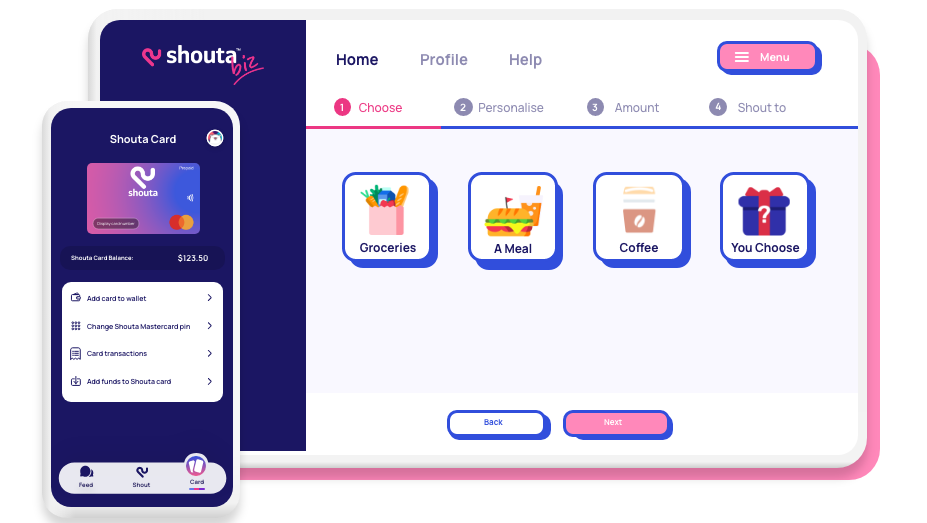 Shouta Biz® takes the work out of workplace gifting, with instant digital gifts your clients and employees will love. We can help you send personalised digital gifts to

- and so much more!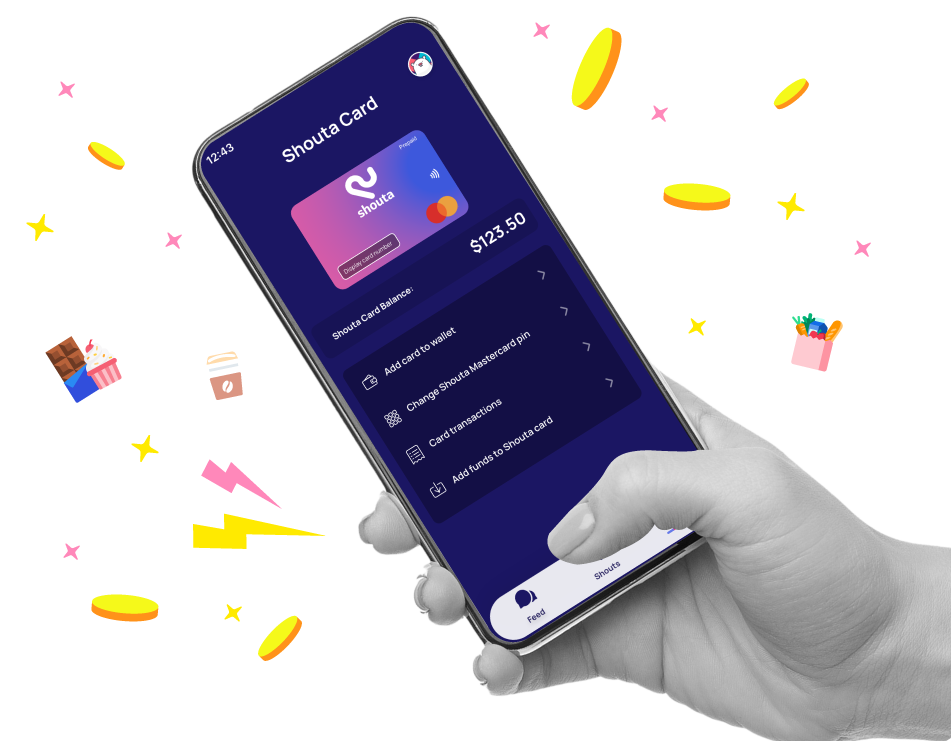 The most flexible gift card of all
Coffee, drinks, meals and more are redeemable via a digital Shouta® Mastercard. Your recipient gets *instant* access to the card straight to their phone. Unlike gift cards, shouts can be spent anywhere in store or online - wherever Mastercard is accepted. Now that's what you call flexible.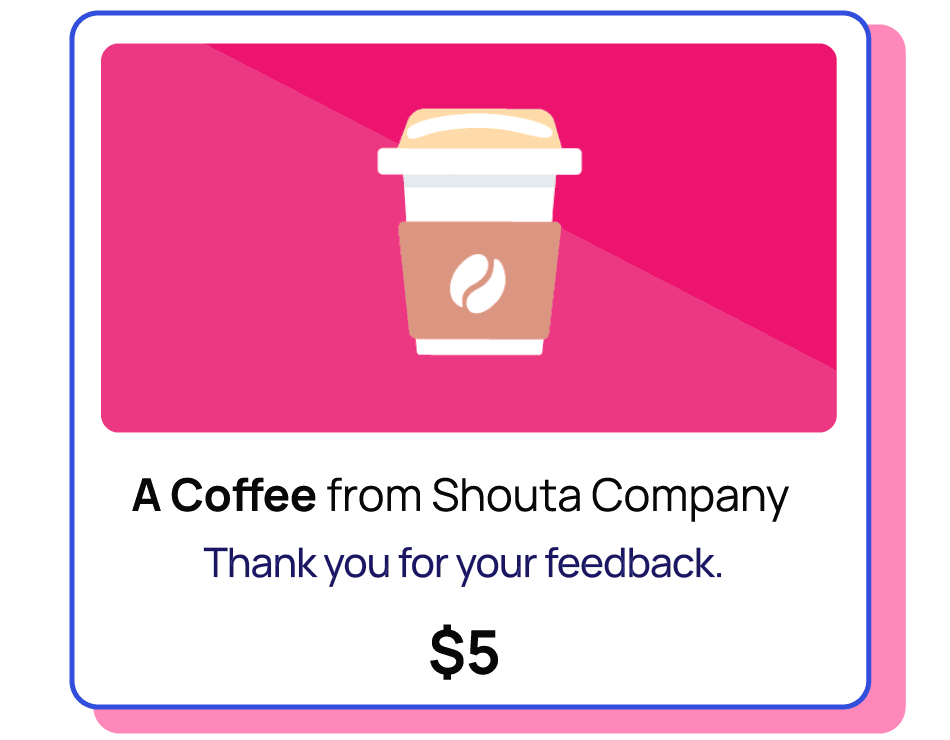 Customise your digital gift
Personalise your digital gift with your company logo, your fave meme (work appropriate of course!) and add a special message.
Digital gifts for all budgets
Shouta Biz® is the only digital gifting destination you need. Send nano-gifts® from $5 to $250, redeemable via a digital, reloadable Shouta® Mastercard.
Try Shouta Biz® for your business
Get started instantly or set up a 14-Day free trial to experience additional features.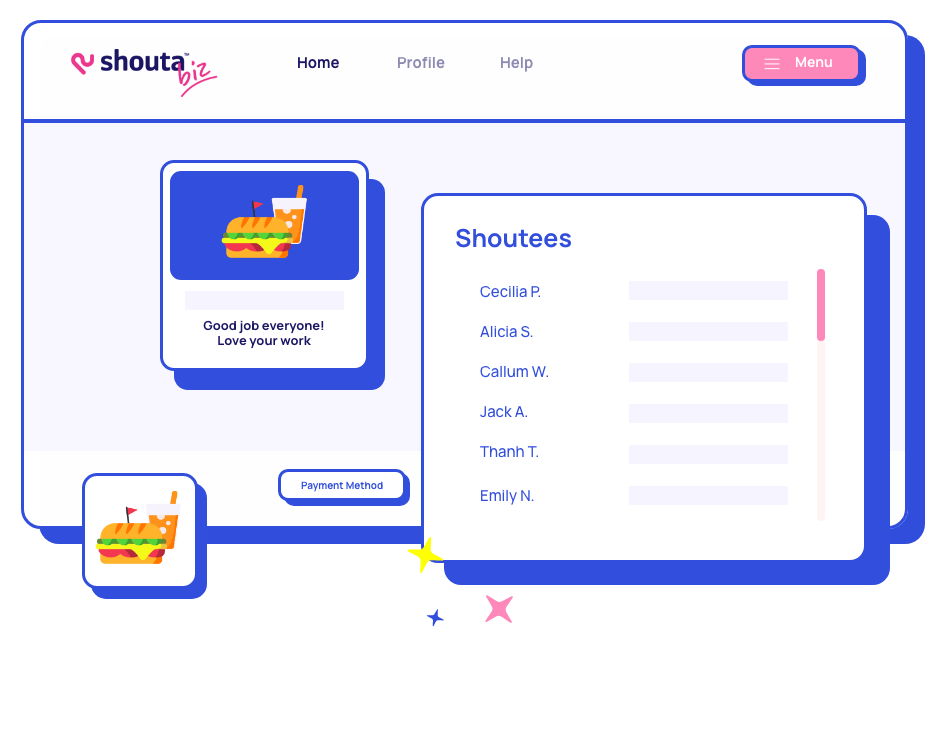 Send digital gifts in a couple of clicks
Looking to give your whole team kudos or send digital gifts to your full client roster? Download and populate our CSV template, upload it and send all your shouts in one go. All shoutees will get their digital gifts simultaneously via email or text (or both!)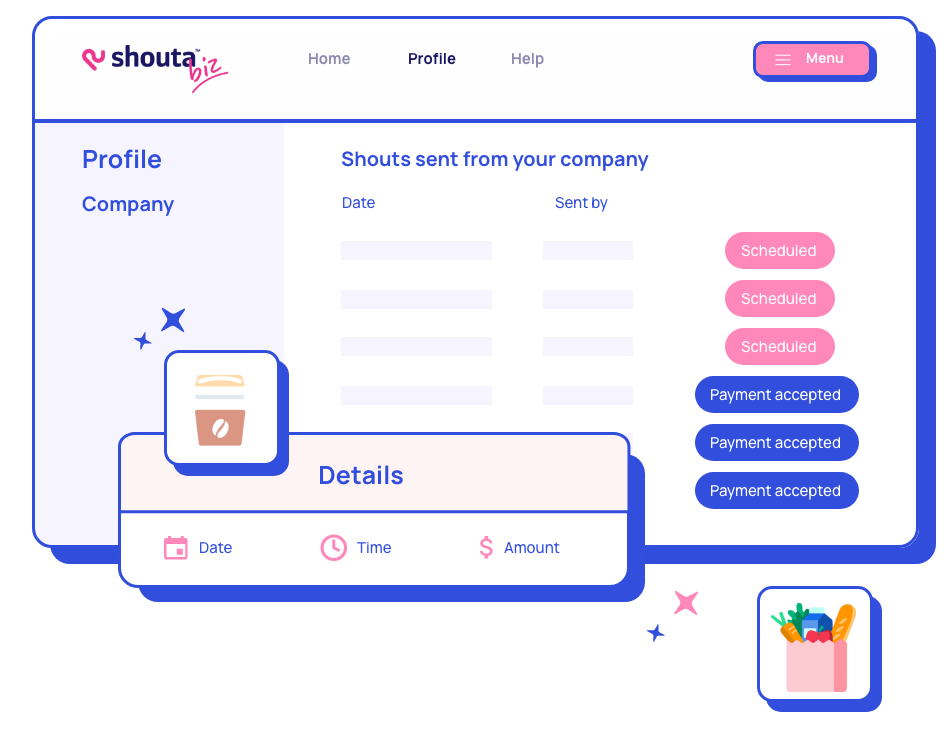 Track your digital gifts
Coordinating physical gifts can be painful (so many tracking numbers!), and gift cards that never get used are so wasteful but with Shouta Biz®, you can see when all your gifts have been received and viewed right on our platform.
Find the right Shouta Biz® plan for your business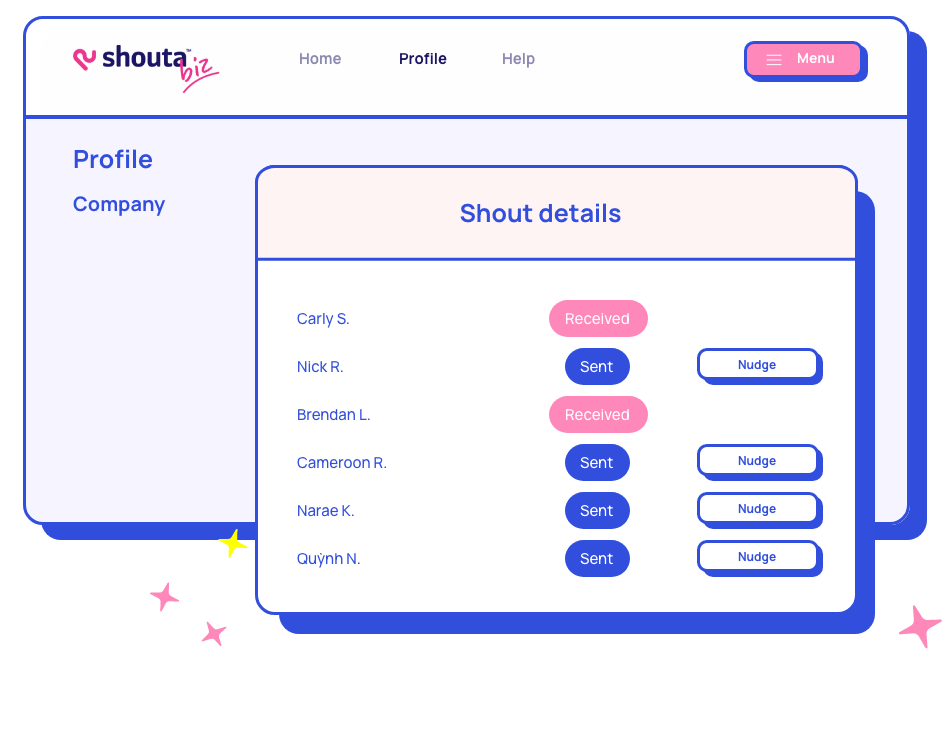 Send a reminder or refund unclaimed digital gifts
Check your shout history to see who still hasn't viewed their shout. From there, either send them a friendly "nudge," or cancel their shout for a refund back to your company balance.
Set and forget
The most gift-worthy times of the year tend to be the busiest, so schedule your shouts ahead of time for company milestones, client birthdays, holidays and more. No more last-minute shops, rush orders or impersonal gift cards. Just personalised digital gifts, delivered instantly.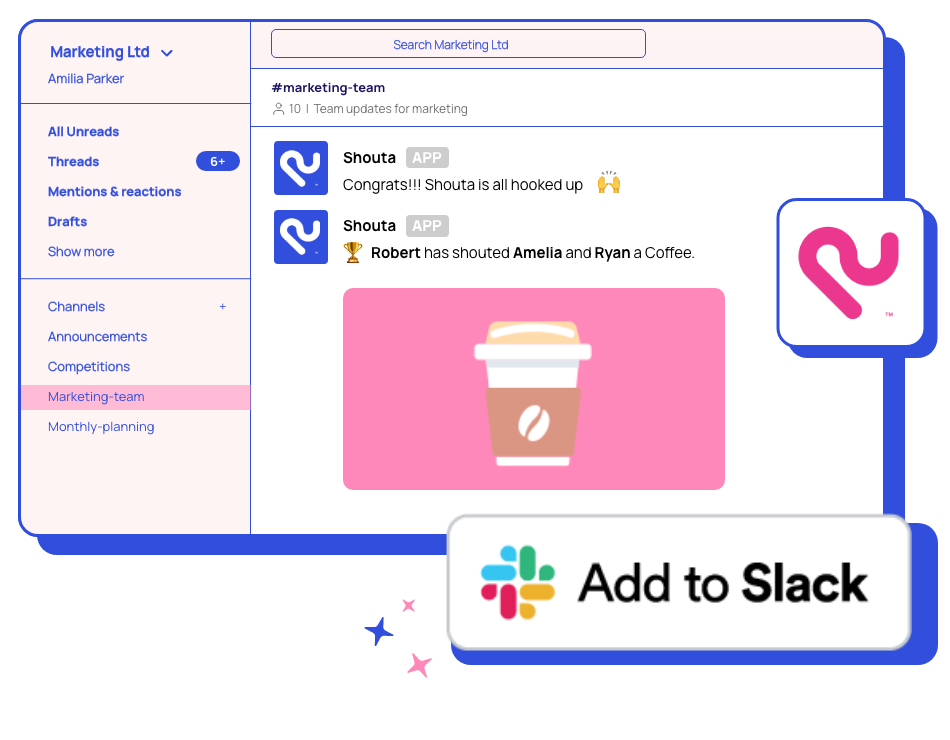 Share the love with Slack
Connect Shouta Biz® with Slack to let the whole team know when someone deserves extra recognition for their hard work.
Manage all of your gifting needs in just one platform

Get in touch today for a demo of Shouta Biz®
Our customers
Companies big and small use Shouta Biz® to reward, engage and gift instantly.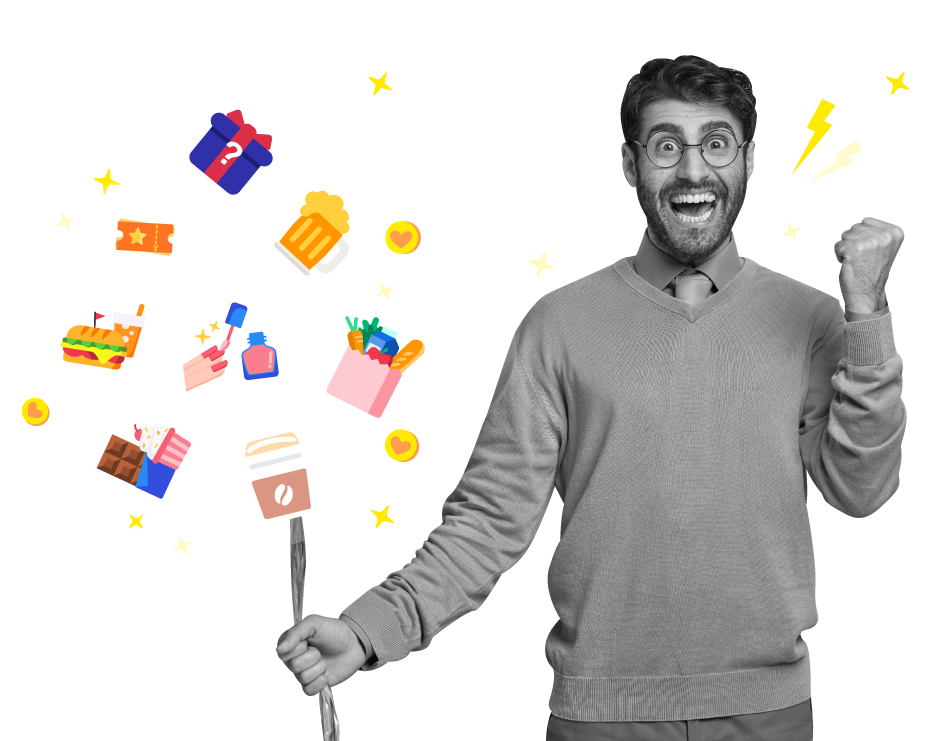 Shouta Biz® is all treats, no trash
From individuals to teams, sending corporate gifts has never taken less work. Shout something small like a Coffee to kickstart the week or a gourmet Meal to congratulate a stellar deal; whatever you do, it's sure to go over better than run-of-the-mill branded swag or a boring gift card that gets forgotten in the drawer.