How to send shouts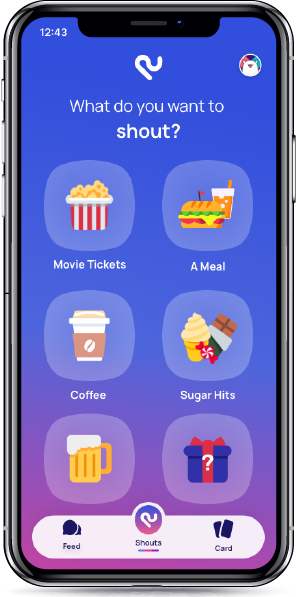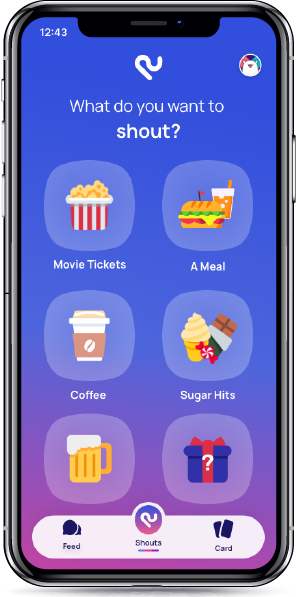 01
Shout it
Gift something to eat, drink, use or enjoy. Think coffee, candy, drinks, movie tix, or create your own shout!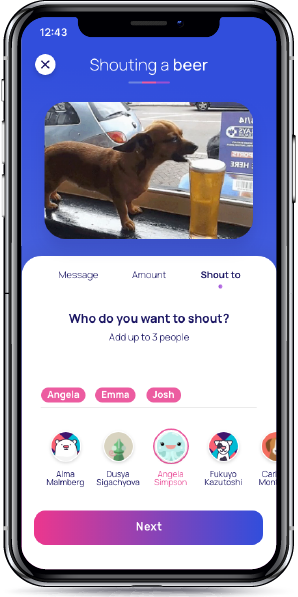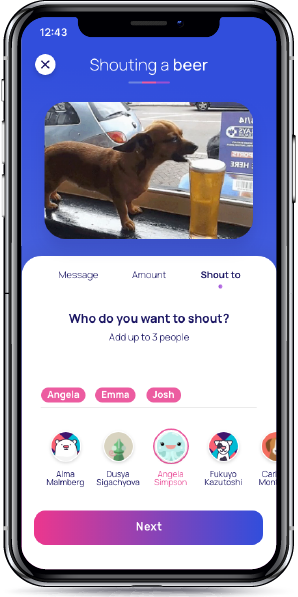 02
Personalise it
Make it extra special with an added message, pic, gif... or that infamous meme from the group chat. You know the one.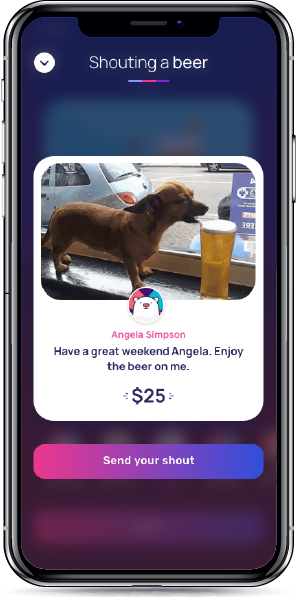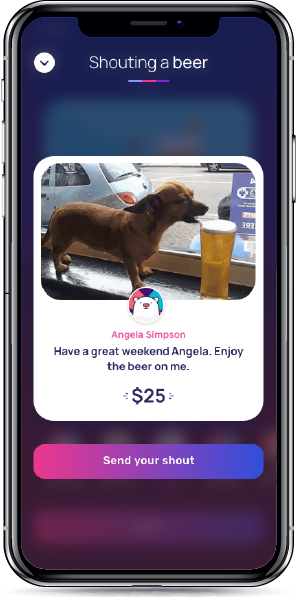 03
Send it
We'll fire your mate a text to download Shouta™ so they can see the digital gift you've sent their way. Instant endorphin boost!
How to spend shouts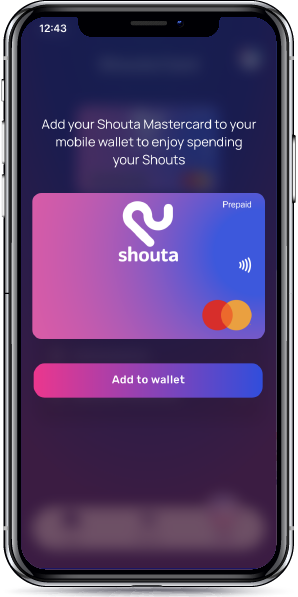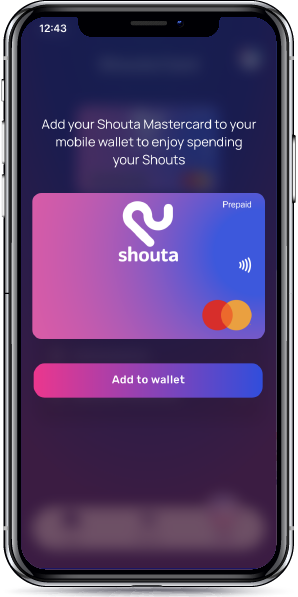 01
Add It
Someone sent you a shout — cha-ching! Soak in the feels, then jump into the Shouta™ App and add your Shouta™ Mastercard to your phone's digital wallet.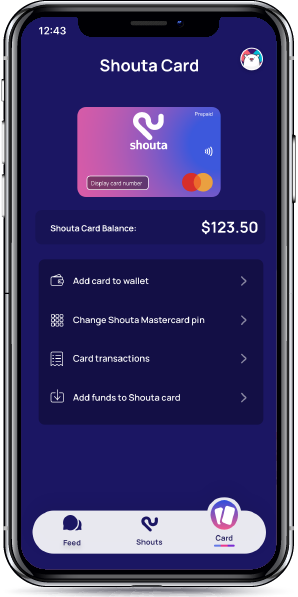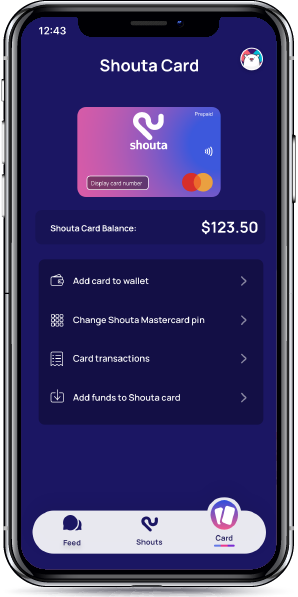 02
Load it
Tap on Spend to load up your Shouta™ Mastercard. It's your very own reloadable card, so top it up every time you score a shout.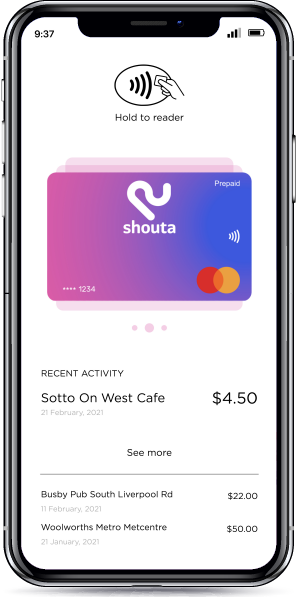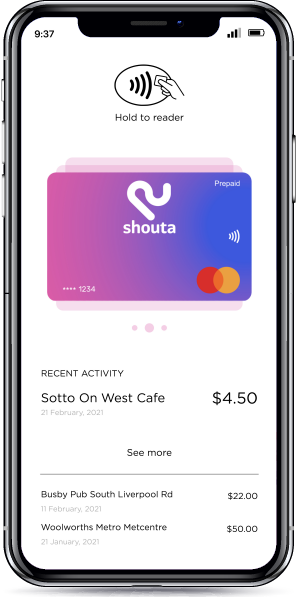 03
Spend it
Online, offline. It's all the same to Shouta™. To buy your treat, simply tap and pay wherever Mastercard is accepted.
"My best friend lives in Melbourne. I shouted her a bottle of bubbles and a mani in an instant."
Taryn,
Sydney
"My friend had a bad Monday at work. I shouted him a coffee for a fresh start to Tuesday. He loved it."
Jessica,
Brisbane
"This is genius. I couldn't make a mates birthday dinner so I shouted him a beer with my apologies."
George,
Melbourne
As featured in