Send instant, digital gifts straight from your phone
Customise and send digital gifts on the go without even leaving the couch. There's no packaging needed or a boring physical gift card. Your recipient gets instant access to a digital Shouta® Mastercard to add to their phone's digital wallet, to spend anywhere, on anything.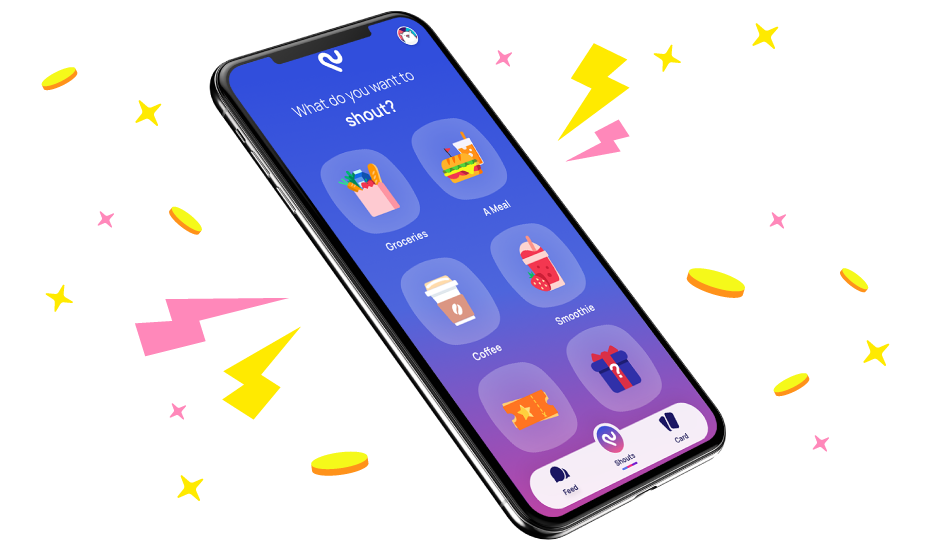 How to send the perfect digital gift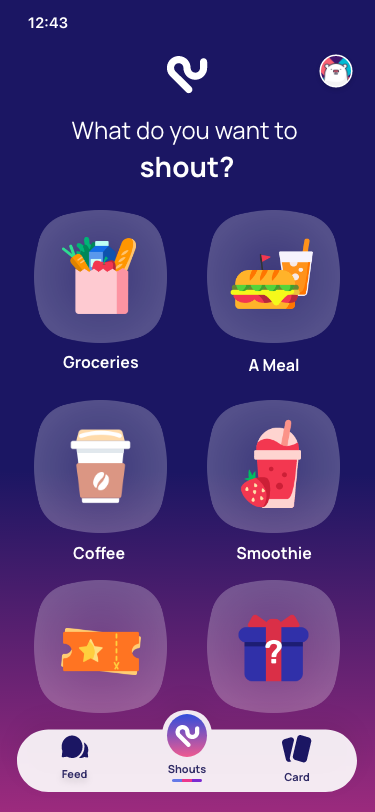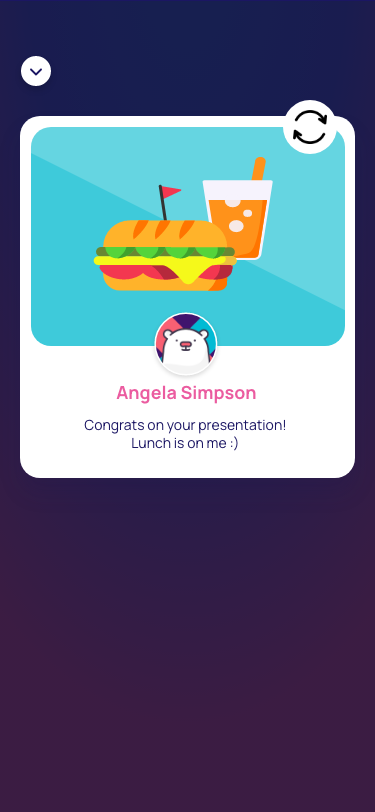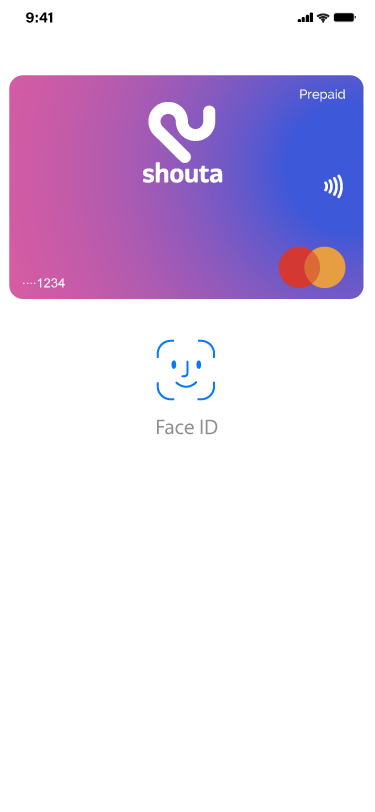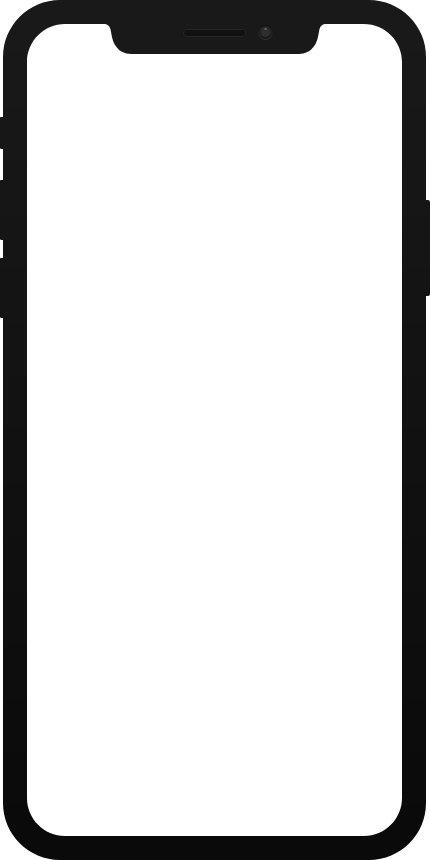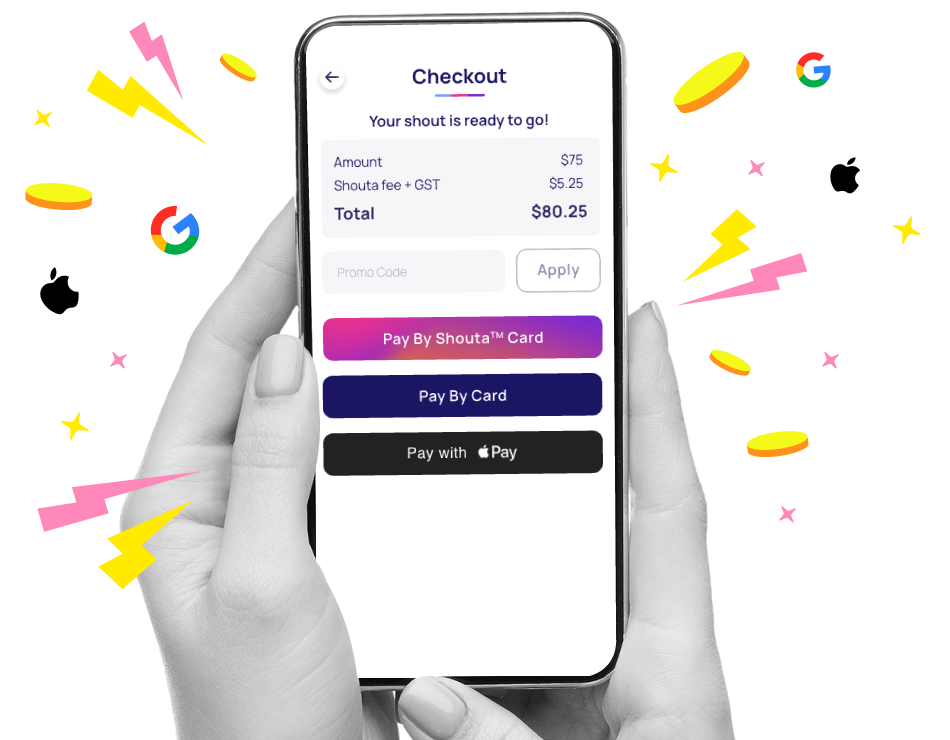 Pick your way to pay
Pay by card or use the Apple Pay or Google Pay button at check-out. Better yet, use your own Shouta® Mastercard balance to cover the shouts you send, and pay 70% less fees. (Paying it forward really pays off, huh?)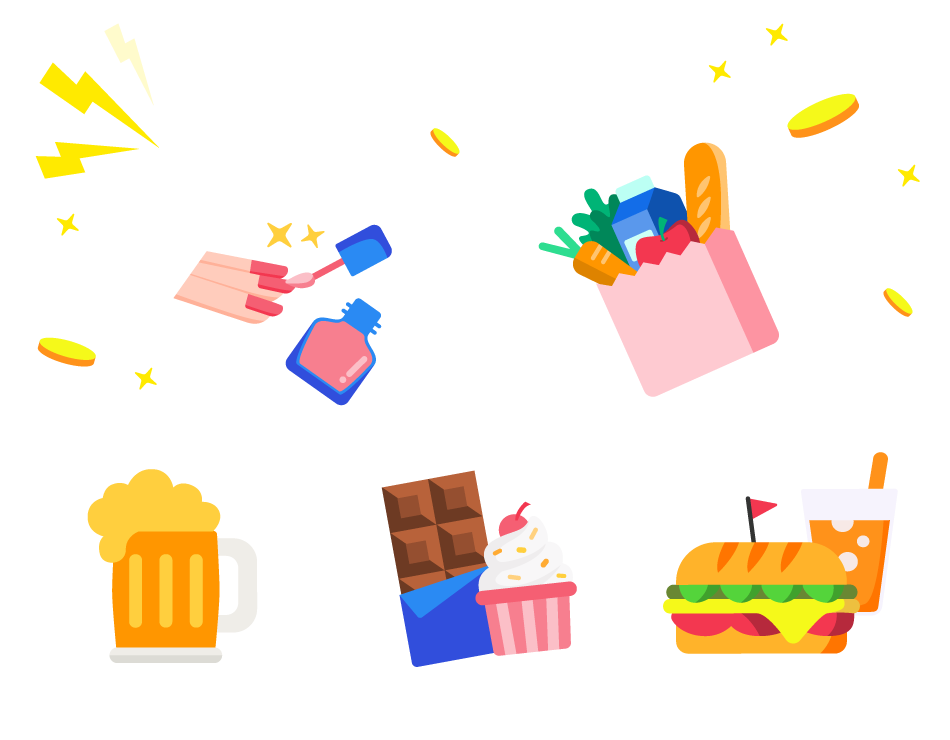 Featured shouts
We've curated some of our fave digital gifts to say 'thanks', 'cheers', or 'my bad'! Try shouting…
| | |
| --- | --- |
| 🍔 Meal | ☕ Coffee |
| 🍻 Beer | 🍷 Wine |
| 🛍️ Groceries | 🍫 Sugar Hit |
| 💅 Mani | 🎬 Movie Tix |
When in doubt, send a sippable shout: Coffee and Beer are our most popular gifts. Or go bold, with one of our limited-edition shouts.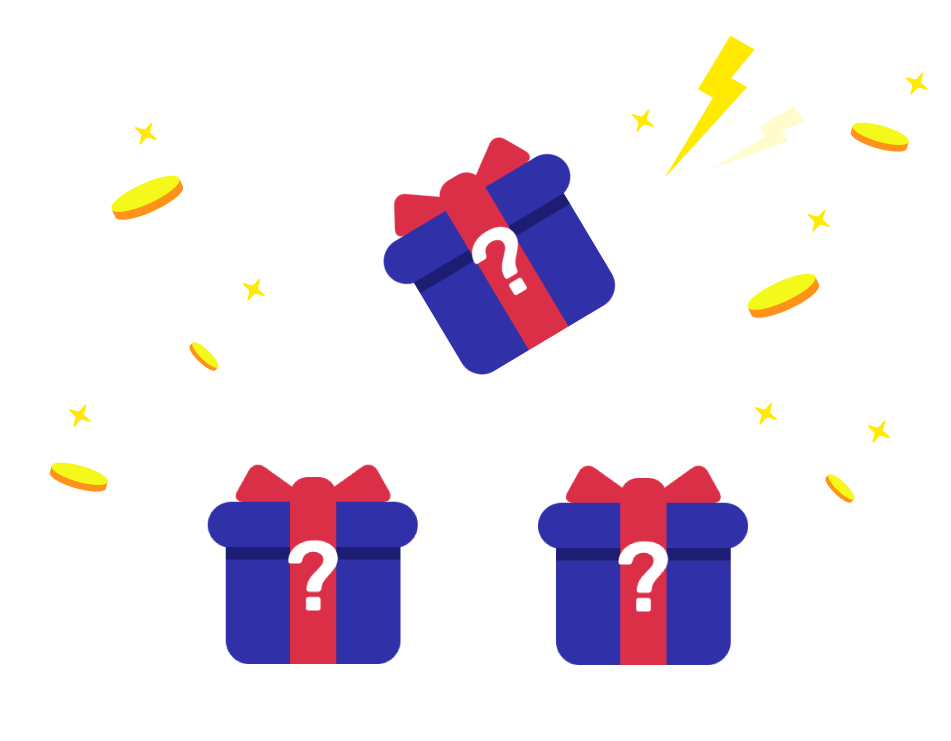 Create your own digital gift
We've got just the thing your recipient wants. We also have no idea what it is—but luckily you do. Send them that super-specific gift by picking the "You choose" shout, naming your digital gift and uploading your own pic.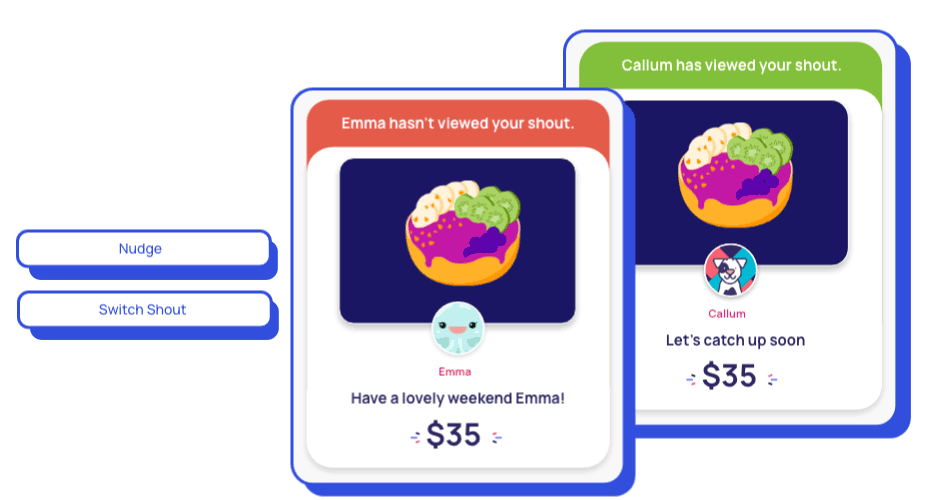 Track your digital gift
Use the App's Feed tab to see when your recipient has seen and spent your digital gift. And if the shout is just chillin' there unspent, you can send them a friendly nudge or send the shout to someone else. They'll never know it was a regift.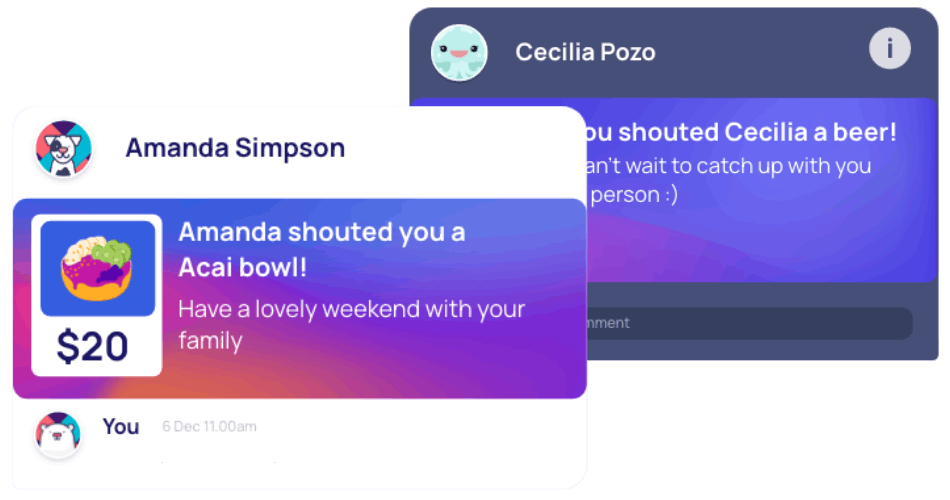 It's the thanks that counts
Check your Feed to see if your recipient leaves you a thank you note for your generous digital gift. Hopefully they're as thoughtful as you.
Great way to shout my mates and colleagues little gestures throughout the day to perk up their spirits. Nothing like getting a free coffee in the morning from your bestie to start your day ❤️ LOVE IT!!
So easy, simple and fun. I love sending a bday shout with a gif or photo. It makes not being there so much easier and personal. ❤️
Great app with a nice user experience and a really fun way to exchange with friends and family.