Send and receive digital gifts instantly on your phone
With Shouta® any gift you send is instantly redeemable via a digital Shouta® Mastercard, preloaded and ready to spend. Anywhere.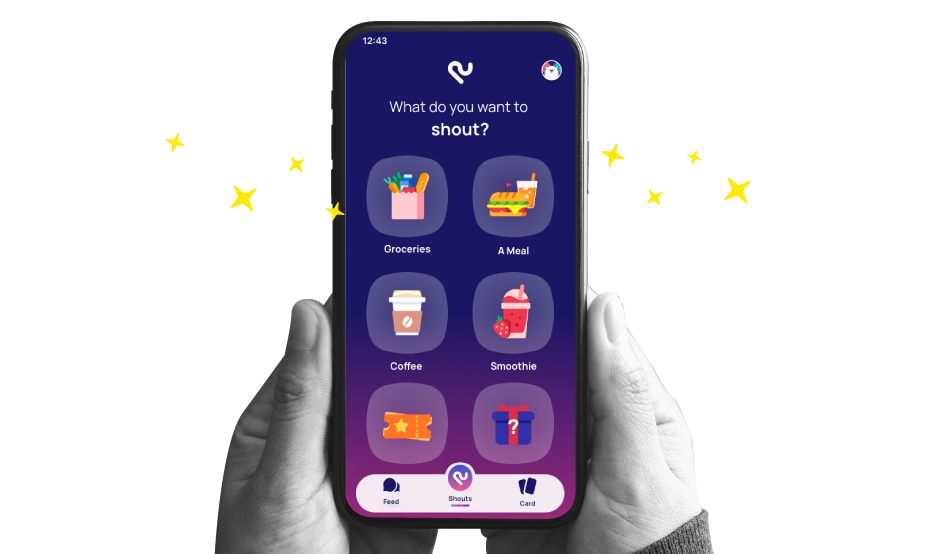 Digital gifts for every moment
Shouta® is your go-to gifting platform for all of life's mini moments: the good, the bad, the ugly. Use it to personalise, send and spend digital gifts like coffee, drinks and more anywhere in Australia. Go ahead, make someone's day with digital gifts that are instantly redeemable via a digital Shouta® Mastercard.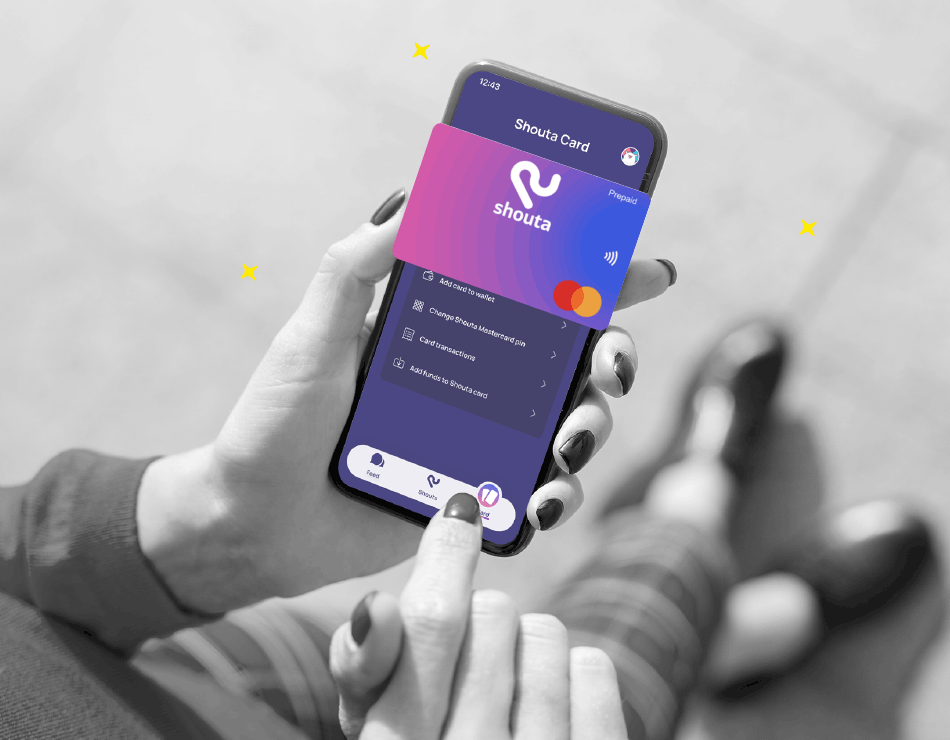 Send whenever, spend wherever
Same-day delivery is nice, but have you tried same-second? Use Shouta® to instantly send personalised digital gifts. Unlike traditional gift cards, Shouta® Mastercard is truly flexible. Shouts can be spent anywhere Mastercard is accepted.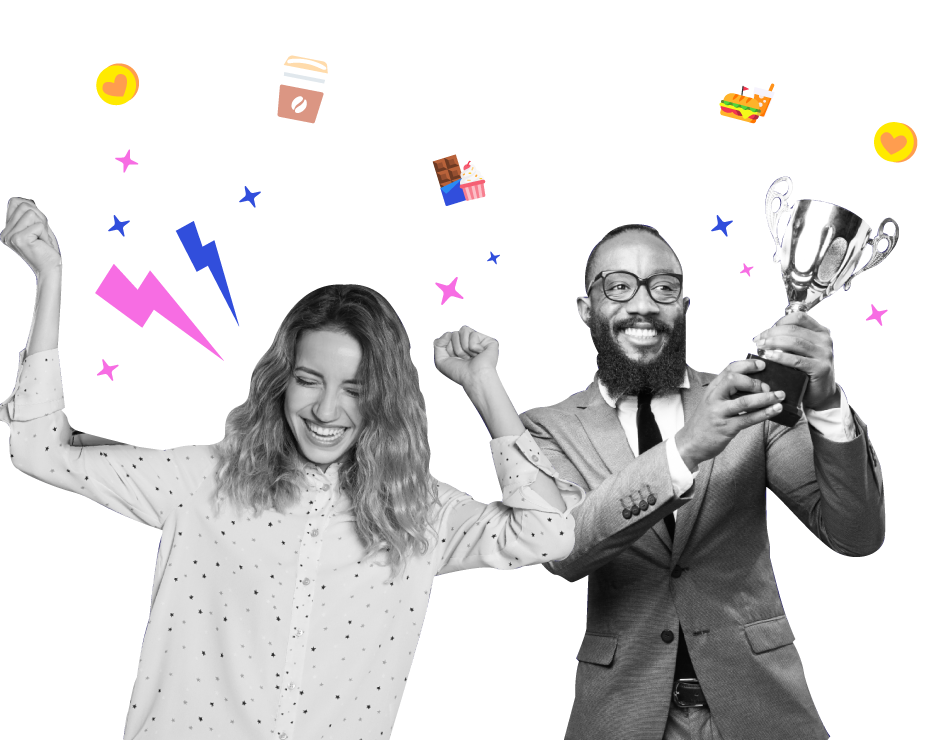 The best times to send a digital gift
Birthdays. Break-ups. Big promotions. And that's just one letter. Use Shouta® to celebrate, commiserate or commemorate life's milestones; big, small, and any other size.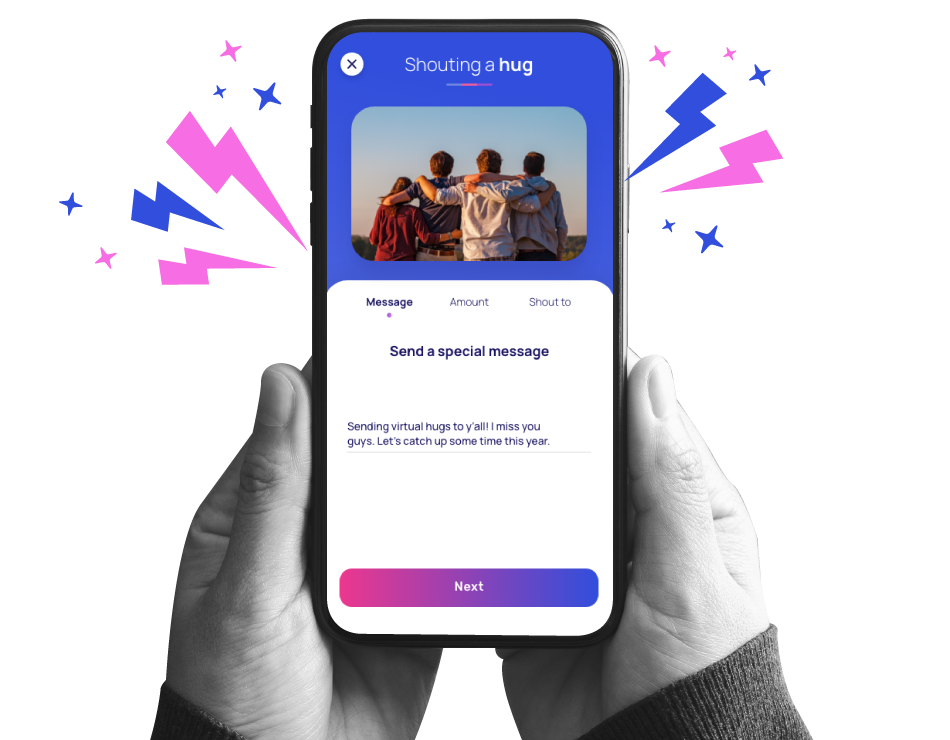 Perfect for all people
Shouts are totally customisable, from the gift to the message. Send a heartfelt digital gift to family, keep things profesh with client treats, or go wild with cheeky shouts to mates.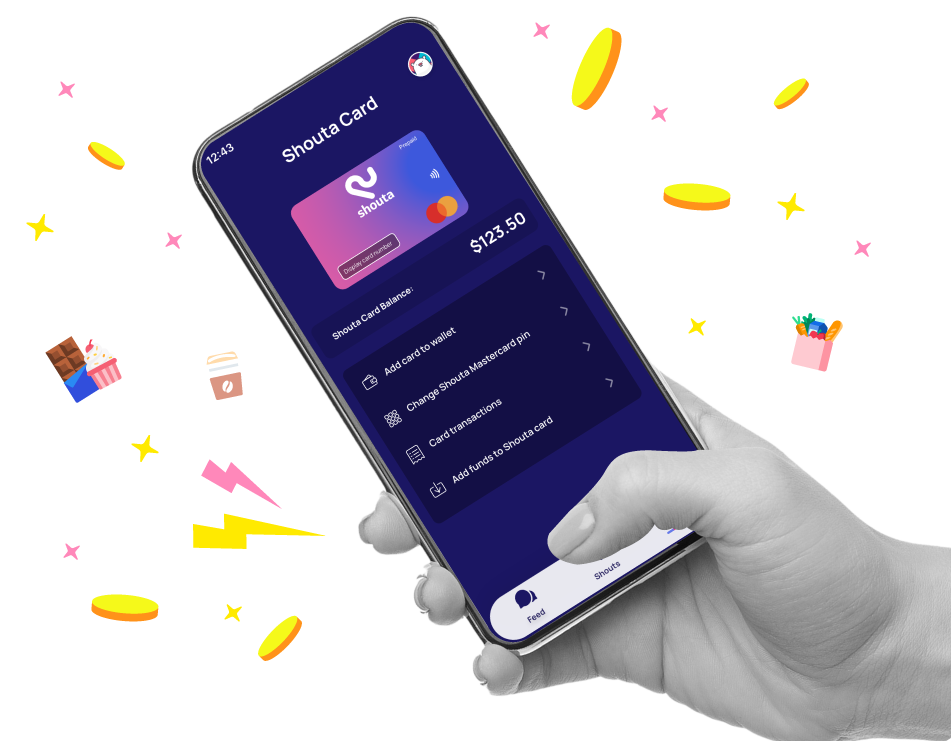 The most flexible gift card ever
Recipients receive their digital gift instantly in the form of a digital Shouta® Mastercard sent straight to their phone. Unlike regular gift cards, they can spend their shout anywhere that takes Mastercard. So like, everywhere.