Shouta

®

Mastercard
with Apple Pay.
The easier and safer way to pay.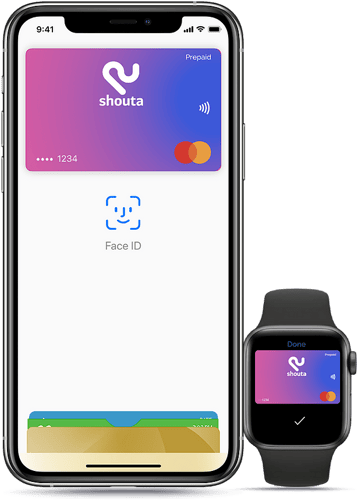 Enjoy all the benefits of Shouta

®

Mastercard with Apple Pay.
Using Apple Pay is simple, and it works with the devices you use every day. Apple Pay allows you to make purchases securely using a credit or debit card from your Apple wallet
Get set up in an instant today with Shouta® Mastercard.
Using Apple Pay is the easy, safe way to pay with your iPhone and Apple Watch. You can quickly check out using the devices you carry every day.
Every purchase using Apple Pay is authenticated using Touch ID or Face ID. Every transaction is authorised with a one-time unique dynamic security code.
Offer a one-click payment experience in-store, in-app and online without the need to create an account or fill out lengthy forms.
Set up Shouta

®

Mastercard with Apple Pay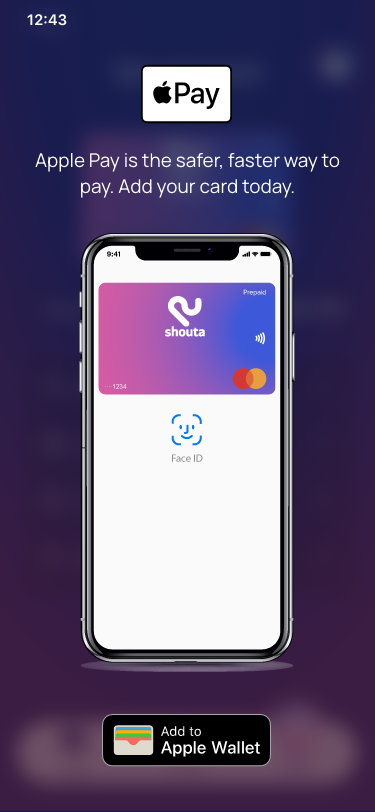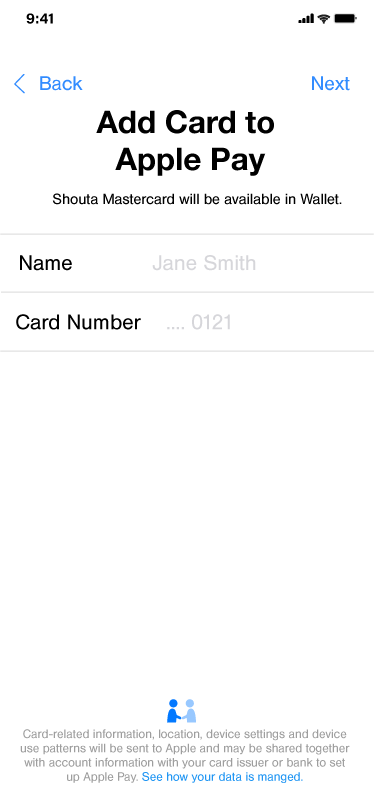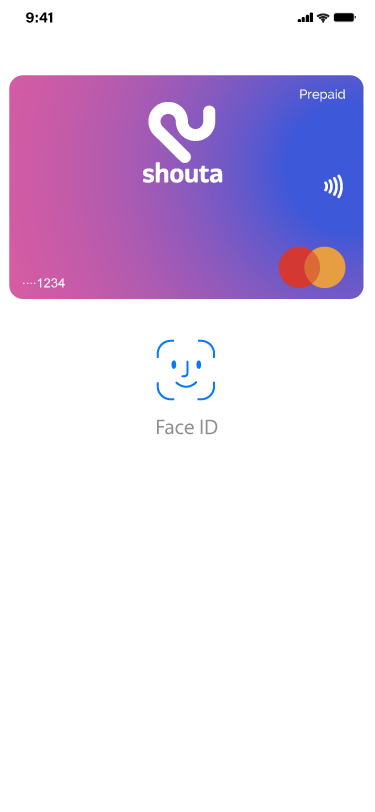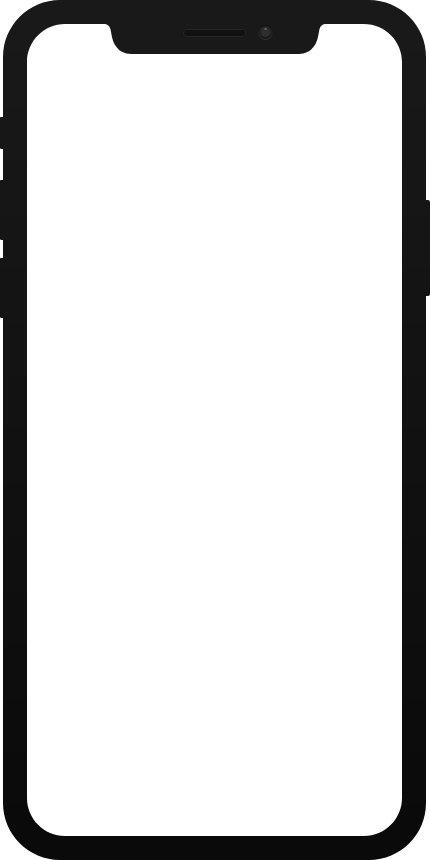 Where can I use Apple Pay?
You can use Apple Pay to make payments at any merchant where contactless payments are accepted. Simply look for the contactless symbol or Apple Pay mark. You may also use Apple Pay in-app and on the web with Safari when you see the "Buy with Apple Pay" button or Apple Pay as a payment option.
Which cards are eligible for Apple Pay?
Currently, only the Shouta™ Mastercard is available on Apple Pay.
What is my Device Account Number, and where can I find it?
All cards stored in Apple Pay are allocated a Device Account Number. This unique number ensures your payment information isn't stored on your device or shared with the merchant when making a payment. You can find your Device Account Number by opening the Wallet app, selecting your card and tapping the (i) symbol in the bottom righter corner.
Where can I find out more information about Apple Pay?
To find out more information on how to make secure payments and set up Apple Pay with your Card, please visit our Apple Pay webpage
What Apple devices are compatible with Apple Pay?
Apple Pay works with iPhone 6 and later in stores, apps, and websites in Safari; with Apple Watch in stores and apps (requires iPhone 6 or later); with iPad Pro, iPad (5th generation), iPad Air 2, and iPad mini 3 and later in apps and websites in Safari; and with Mac (2012 or later) in Safari with an Apple Pay-enabled iPhone or Apple Watch. For a list of compatible Apple Pay devices, see here.