88% of Aussies agree that the best, most thoughtful gifts needn't be expensive and if the past year taught us anything (other than the fine art of sourdough), it's that small acts of kindness make a massive difference. To spread some much needed thoughtfulness across the nation, the legends at Australian-first nano-gifting® App Shouta™ have just released two limited-edition shouts, the 'Quarantini' and 'Quarancino'.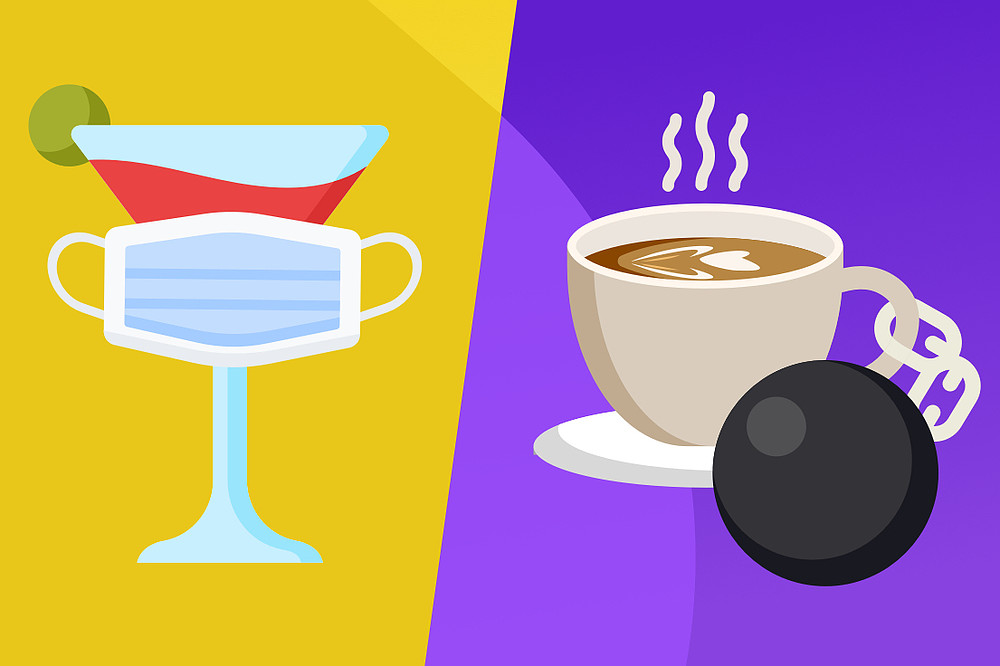 Between bouquets and fruit baskets, it's impossible to show we are thinking of someone without it being expensive, extremely slow or just sort of, well, extra – and that's where Shouta™ comes in. Founded in 2020, Shouta™ gives people the opportunity to show thoughtfulness through digital, customisable nano-gifts™, with options starting for as little as $5.
Head to the Shouta™ app and choose from a range of digital nano-gifts® – including the Quarantini and Quarancino as well as other clever digital gifts like Sugar Treats and Meals, or get creative and customise your own shout;

Allocate a monetary amount to be added to the gift and customise with personalised messaging or imagery;

Send your shout to the lucky recipient – or, shoutee as they're known;

Instead of physical gifts or gift vouchers, the shoutee will then receive a link to a digital, prepaid Shouta™ Mastercard. The reloadable card can be spent on the specific shout the gift giver has chosen, like a coffee, or they can go rogue and once added to their Apple Pay or Google Pay wallet, they can tap and pay for anything they'd like!
In addition to the limited-edition Quarantini and Quarancino shouts, the team is also encouraging Australians to shout hospitality, retail, and healthcare workers through lockdown.
Carly Shamgar, Co-founder of Shouta™ says, "We've seen a surge in Aussies looking for innovative ways to connect over lockdown, and with the rise of nano-gifting®, we want people to know that thoughtfulness doesn't need to be expensive, time-consuming, or boring. Through Shouta™'s 'shout a worker' campaign, we're encouraging everyone to jump on board and shout a hospitality, retail , or healthcare worker a digital gift to let them know they're appreciated. We know this is an incredibly hard time for not only these industries, but all Australians suffering through lockdowns and a little thought can go a long way."