Shouta® Mastercard vs Kmart gift cards
Before we look at how the Shouta® Mastercard compares to the Kmart gift cards, let's look at what you get from each of them as a user.
About Kmart gift cards
To begin with, the Kmart gift card is a good gift-giving card. It comes in handy, especially when faced with shopping indecision for your loved ones. With only a few exceptions, you can use the Kmart gift cards across all Kmart stores in Australia.
The few exceptions where you can't use the Kmart gift card include Kmart New Zealand, auto service stations, Kmart photo processing centre, Kmart online and Mycar. Also, the card cannot be redeemed for cash or used to pay credit or store accounts.
The cards are available either in physical or digital gift cards. The Kmart digital gift cards are sent to you via mail 4 hours after registration. The physical gift card is delivered by post between 5-10 business days, at $5.5 per address.
It's crucial to note that you can only use the Kmart gift cards in a similar way you use cash. You cannot use them to purchase gift cards, and any purchase initiated is not reversible. Lost or stolen cards are not refundable. The same is the case with expired cards. Therefore, you should note the expiry date to avoid losing its unused value.
The expiry date is on the gift card and is usually four years. You can buy a massive product range at irresistibly low prices with the card. However, you cannot exchange/redeem the card for cash or use it for cash advances. Finally, the Kmart gift cards are not reloadable, and you can only use the value with which they are purchased.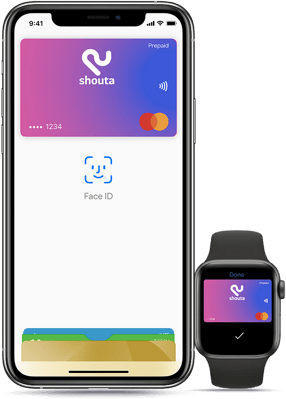 About Shouta Mastercard
As for the Shouta Mastercard, you can use it across Australia, anywhere Mastercard is accepted. This egift card is reloadable individually via debit or receiving shouts from friends.
You can buy a massive range of products with this digital gift card. And they can be coffee, wine or any other gifts that fit occasions that you or your friends are celebrating.
Advantages of Shouta Mastercard
Shouta comes with many advantages, which are as follows.
It's reloadable via debt and instantly when you receive shouts from friends

It's a digital wallet that you cannot easily lose

You can use it anywhere Mastercard is accepted

It is an environmentally friendly and secure card to use

The card is perfect for everyone since you can customize the gifts.
Differences Between Shouta and Kmart Gift Cards
You cannot reload the Kmart egift card, while the

Shouta Mastercard

is reloadable.
There are restrictions on using the Kmart cards, while you can use the Shouta card across all outlets that accept Mastercard.
Shouta is acceptable online, which is not the case with Kmart that you can only use in select Kmart stores, with Kmart tyre and auto service stations, and Kmart New Zealand being exceptions.
You can purchase many Kmart cards, whereas, for Shouta, you only need a single card.
In conclusion, both are perfect gift-giving cards despite the minor restrictions that come with Kmart.