Shouta® Mastercard vs Coles Myer gift cards
This article compares how Shouta® Mastercard compares to the Coles Myer gift cards and what the benefits are of each.
About Coles Myer gift cards
Coles Group offers a wide range of gift cards, and most of them can be used across Australia. However, it's important to check the key conditions of a card before purchasing it. You cannot redeem their gift cards at Kmart New Zealand. From this article, you will learn where some of their cards are redeemable, how it compares to Shouta Mastercard, among other important aspects to consider.
What to Consider Before Buying Coles Gift Cards
Before you purchase the Coles Myer gift cards, you should consider the below aspects to avoid unnecessary limitations or inconveniences during your shopping.
The stores in which you can use your Coles gift card should be your first consideration. This is because you can use most of the Coles group gift cards only in specific limited stores. Other cards will also limit you to shopping either online or in select in-store retailers.
The expiry date of the Coles gift card is also important because, after its set date, you will not be able to use, renew or claim the remaining card balance. Their expiry date is usually four years, and you can check this online if you own the Coles Gift Mastercard.
The Coles card values and balances - Branded Coles minimum and maximum amounts are $10 and $500; for the Mastercard option, the amounts are $50 and $100, respectively.
You have to be aware that the cards are treated like cash. Stolen or lost cards will not be refunded or replaced.
The Coles gift cards offer limited rewards. For instance, they do not earn Flybuys points.
Coles group only reissues damaged or faulty cards that only arise from their production process or as a result of damage arising from their participating stores, contractors or agents.
Types of Coles Myer Gift Cards
Coles offers many gift cards, and they vary in terms of card value, how and where you can use their gift cards. The different card types include
Coles Group Gift Card covers a wide range of Coles supermarket expenditures, including in-store purchases and alcohol at choice liquor, vintage cellars, and other participating retailer stores in Australia. You can also use the card for fuel top-up.
Coles Express Gift Card - This gift card covers your fuel costs at select Coles express service centres and in-store purchases Across Australia.
eGift cards - The egift card is only for online purchases at Kmart, Officeworks and Coles online.
Coles Groceries Gift Card - You can use this card for the daily purchase of groceries at Coles supermarkets nationwide. However, you cannot use it to purchase other gift cards, alcohol, tobacco, and phone cards.
Coles Gift Mastercard - You can use this card anywhere Mastercard is accepted. You purchase it at $5 and can load it with any amount between $50 and $100
The Coles Group Myer gift cards are one of the perfect gift cards due to the wide variety of store options it offers. You can also use it for different occasions, and it comes with customisable designs. Some of the stores where it is applicable include Coles central & express, Coles supermarkets, Target, Myer and Kmart.
Besides the above, they also offer other gift cards like Google Play Bunning, Amazon and Xbox.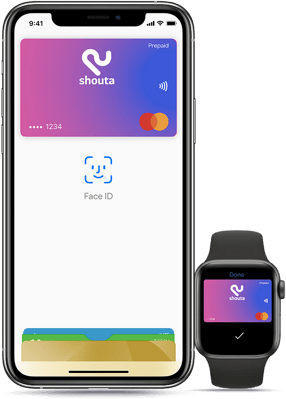 About Shouta Mastercard
As for the Shouta Mastercard, it can be redeemed anywhere Mastercard is accepted across Australia. This egift card is reloadable and can be topped up by receiving shouts or digital gifts from a friend using Shouta App or from a workplace via Shouta Biz. The card can also be topped up via a direct debit which can be done in Shouta App.
You can buy a massive range of products with this digital gift card as it can be spent anywhere online or in store.
Shouta comes with many advantages, which are as follows.
It's reloadable which means you only need to activate one.
It's stored in a digital wallet such as Apple Pay or Google Pay so it can't be lost.
You can use it anywhere Mastercard is accepted
It is an environmentally friendly since it is digital only.
The card is perfect for everyone since it comes with a personal message and image.
It can be sent instantly via SMS or email to anyone in Australia.
How Coles Myer gift cards compare to Shouta
Shouta Mastercard is reloadable while Coles Myer gift cards are not.
Coles gift cards have limitations in stores where they can be used, whereas Shouta Mastercard can be spent anywhere Mastercard is accepted.
While Coles group has physical card options, Shouta only offers digital cards that are environmentally friendly.
Shouta Mastercard can be stored safely inside a digital wallet.